The LabTogo-Project
Analysis of the Biomass Potential and Set-Up of Research Capacities for the Development of a Biogas Sector in Togo
Keywords:
biomass resource mapping, sustainable development, biogas research capacities
Abstract
A joint project between West African Science Service Center on Climate Change and Adapted Land Use (WASCAL), the University of Lomé and the German Biomass Research Center (Deutsches Biomasseforschungszentrum; DBFZ) was initiated in 2020. The project aims at evaluating alternative and regenerative energy sources for rural areas and creating the basis for successful implementation. In three different work packages, therefore, biomass potentials should be quantified, technologies should be examined with regard to their suitability and - in the case of biogas application - a research structure, pilot biogas laboratory, should be created that is necessary to enable the sustainable implementation of technologies.
Downloads
Download data is not yet available.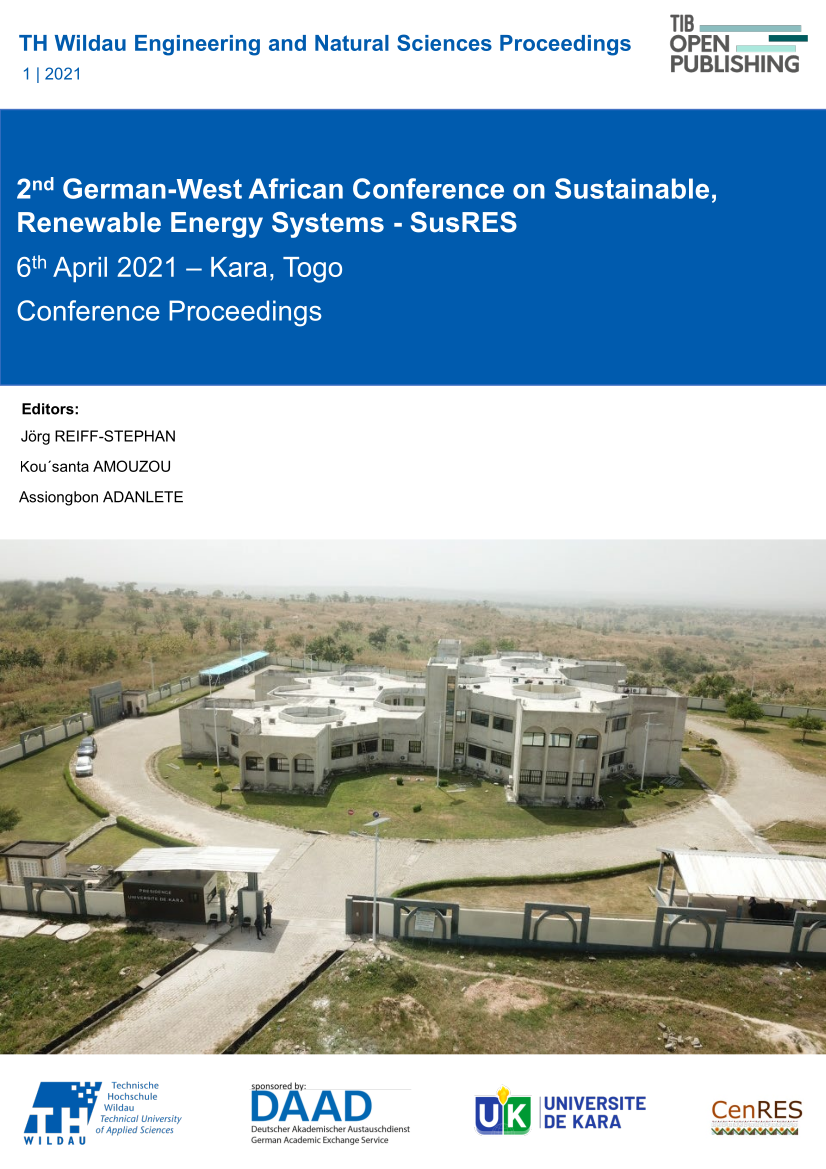 License
Copyright (c) 2021 Nils Engler, Komi Agboka , Edem K. Koledzi, Jérémie Kokou Fontodji, Sena Alouka, Franz-Fabian Bellot, Peter Fischer, Josephin Helka, Jasmin Kalcher, Dennis Krüger, Markus Lenhart, Stefan Majer, Mutlu Özge Cepeloigullar, Friederike Naegeli de Torres, Marcel Pohl, Sven Schaller, Diana Steinert
This work is licensed under a Creative Commons Attribution 4.0 International License.