About the Journal
Open Conference Proceedings (OCP) is an open series dedicated to publish proceedings from various conferences, workshops, symposia, and other academic events.
Current Issue
Vol. 1 (2022): Vision and Strategies for Reinforcing Additively Manufactured Concrete Structures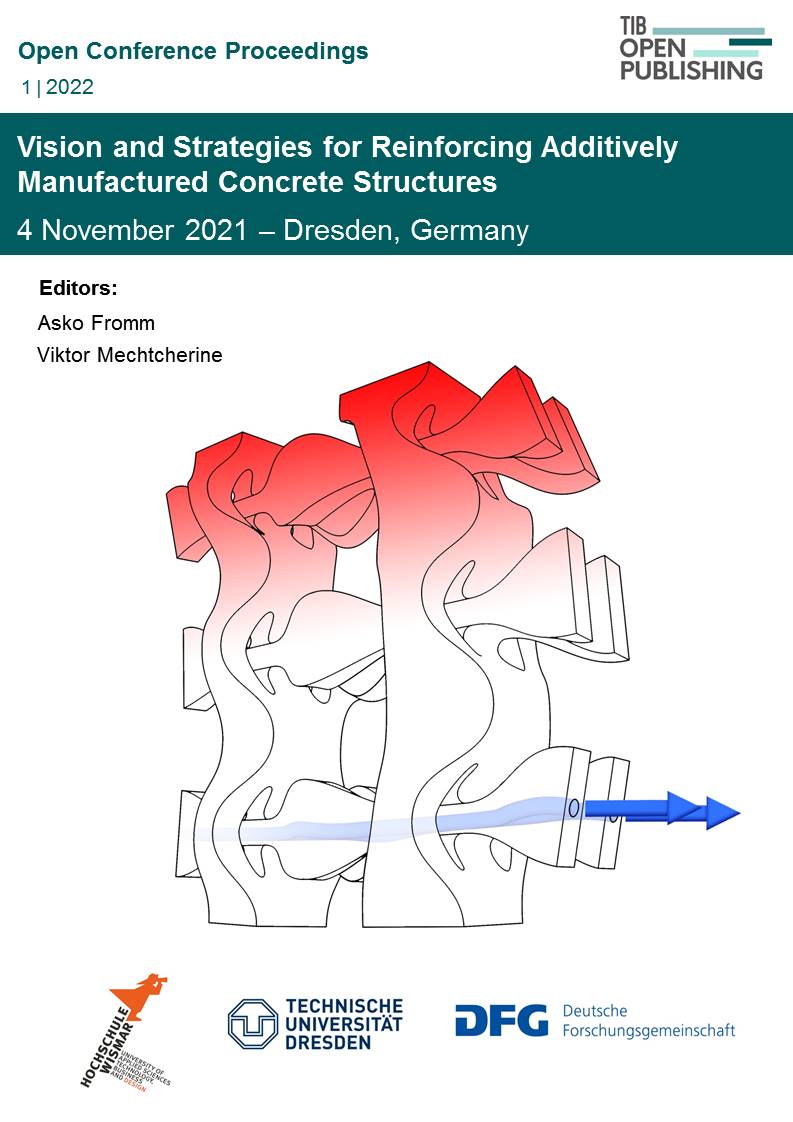 4 November 2021, Technische Universität Dresden
Editors
Prof. Dr.-Ing. Asko Fromm, Hochschule Wismar
Univ. Prof.  Dr.-Ing. Viktor Mechtcherine, TU Dresden
Review process
The contributions (max. 10 A4 pages) undergo a double-blind review process via Open Conference Proceedings.
Financing
Funding for the publication of this volume is provided by the DFG-funded Scientific Network: Adaptive Armierung geometrisch komplexer zementgebundener Formkörper. Project identifier: German Research Foundation (DFG) - Project number 326129619.
Full Issue
View All Issues