Development and Evaluation of an FEM Model for the Simulation of Microstructured Milling Tools for the Machining of Highly Adhesive Aluminum Alloys
Abstract
As part of a research project, an end mill for dry machining of adhesive aluminum alloys was developed and tested. To adapt the tribological conditions in the contact area between chip and tool, the chip surfaces are provided with microstructures parallel to the peripheral cutting edge. In addition, a new type of coating composite consisting of a hard and a soft material is applied to the carbide substrate. By eliminating the need for cooling lubricant, the new development results in reduced environmental and health impacts as well as financial advantages. This article deals with the development and evaluation of an FEM model for the dimensioning of the microstructures and provides insights into first experimental results.
References
Deutsche Gesetzliche Unfallversicherung (DGUV) (2010): Minimum quantity lubrica-tion for machining operations. BGI/GUV-I 718 E. Berlin. Firmenschrift.
Frost, T. (2008): Drehen mit geschlossenem Innenkühlsystem. Dissertation, Techni-sche Universität Berlin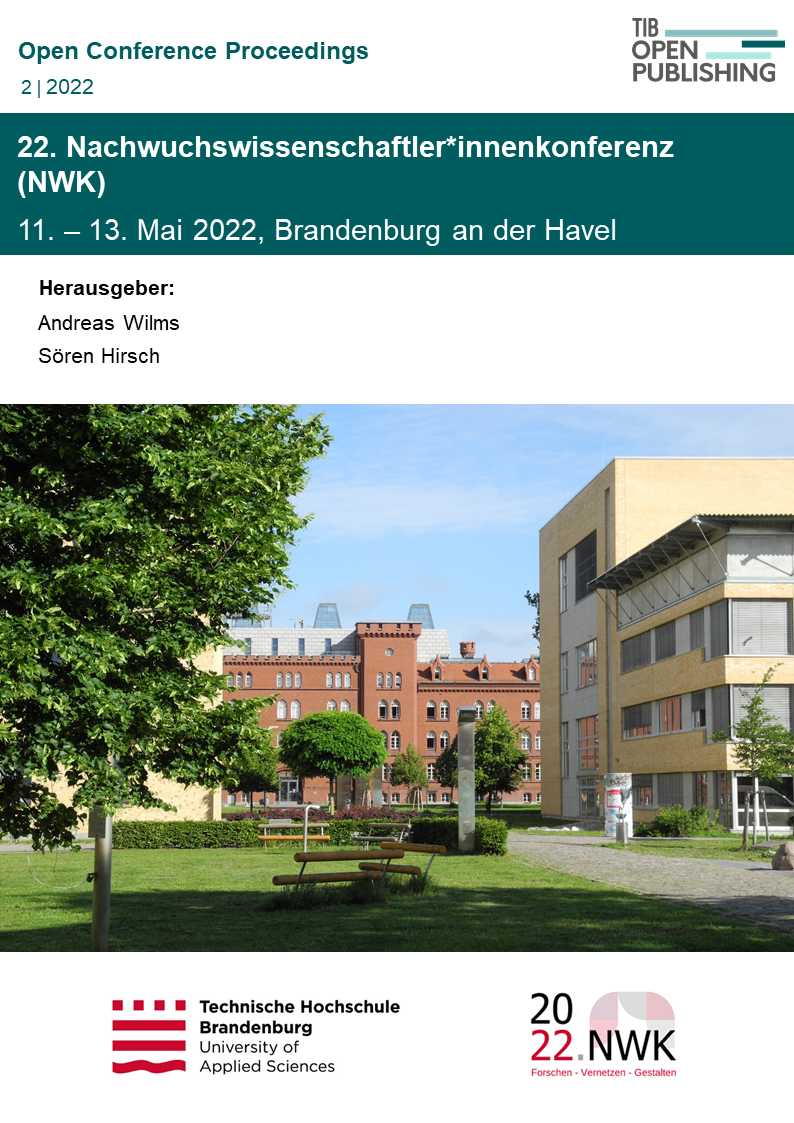 Downloads
How to Cite
Uschmann, C., & Patz, M. (2022). Development and Evaluation of an FEM Model for the Simulation of Microstructured Milling Tools for the Machining of Highly Adhesive Aluminum Alloys. Open Conference Proceedings, 2, 87–92. https://doi.org/10.52825/ocp.v2i.134
Conference Proceedings Volume
Section
Beiträge zur / Contributions to the 22. Nachwuchswissenschaftler*innenkonferenz (NWK)
License
Copyright (c) 2022 Christian Uschmann, Marlies Patz
This work is licensed under a Creative Commons Attribution 4.0 International License.