Electroplated Micro-Labelling as Copy Protection
Abstract
In order to achieve good product quality in electroplating, disturbance variables such as the "dog bone" effect must be avoided. In this work, this approach was used to develop a method for marking as product protection. With a defined structure and optimal parameters, it is possible to deposit unique visually non-differentiable layers on suitable substrates. The deposited layers and their local distribution were characterized by confocal laser microscopy, X-ray fluorescence analysis and laser interference measurements and analyzed qualitatively as well as quantitatively. It thus provides interested parties with an essentially traditional process that can lead to new innovations with the chosen approach.
References
Kanani N. Dr. Ing. Dr. habil.: Galvanotechnik Grundlagen, Verfahren, Praxis, 2. erweiterte Auflage, Carl Hanser Verlag 2009
CAS, C. I. (29. 04 2015). China Patentnr. CN102766892B.
Jelinek, T. W. (2013). Abscheidung von Metall mit äußerer Stromquelle. In T. W. Jelinek, Praktische Galvanotechnik (S. 58). Bad Bad Saulgau: Eugen G. Leuze Verlag.
Offenlegungsschrift DE 10 2020 127 401 A1 DOI: https://doi.org/10.1016/S0161-6420(20)30809-5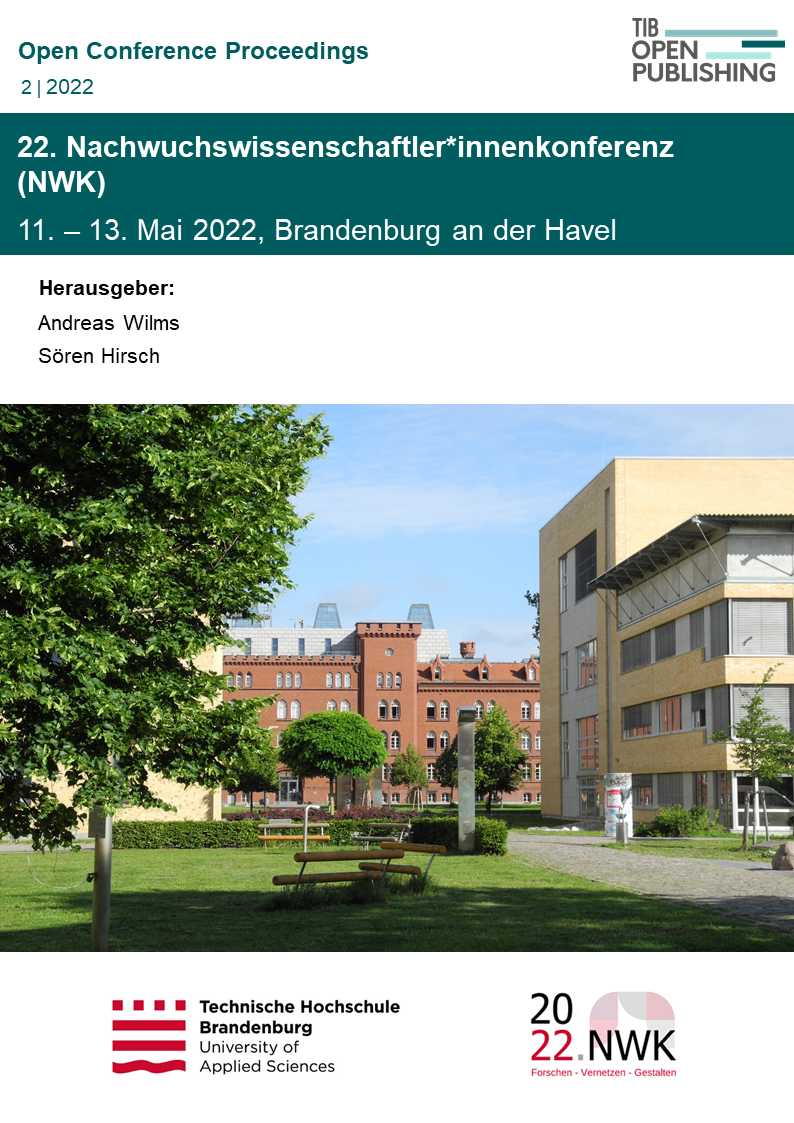 Downloads
How to Cite
Döhler, T., Böhme, A., Hofmann, M., Neumann, J., Bochem, R., Foitzik, A., & Geißler, U. (2022). Electroplated Micro-Labelling as Copy Protection. Open Conference Proceedings, 2, 157–161. https://doi.org/10.52825/ocp.v2i.137
Conference Proceedings Volume
Section
Beiträge zur / Contributions to the 22. Nachwuchswissenschaftler*innenkonferenz (NWK)
License
Copyright (c) 2022 Torsten Döhler, Andrea Böhme, Mandy Hofmann, Jens Neumann, Reinhard Bochem, Andreas Foitzik, Ute Geißler
This work is licensed under a Creative Commons Attribution 4.0 International License.