The Scene of Village and Farm Stores in Saxony-Anhalt
An Attempt at Mapping
Keywords:
Village store , Farm store , Local supply, Rural area, Demographic change, Saxony-Anhalt
Abstract
The importance of village and farm stores for providing rural needs is steadily increasing. Since there are hardly any insights concerning the development of the village and farm shop scene in Saxony-Anhalt to date, an attempt was made to map the scene as completely as possible based on freely available data. The results show a broadly established scene with sometimes highly professional online marketing, which compared to discounters and full-range stores loses in attractiveness especially in terms of opening hours.
References
Küpper, Patrick/Tautz, Alexandra (2015): "Sicherung der Nahversorgung in ländlichen Räumen Europas. Strategien ausgewählter Länder im Vergleich". Europa Regional 21 (3): 138–155.
Reinboth, Christian (2021): "Dorf- und Hofläden in Sachsen-Anhalt: Standorte, Rechtsformen, Öffnungszeiten und digitale Präsenz". Wernigerode: TECLA e.V. [DOI: https://doi.org/10.17613/bcnd-kg14]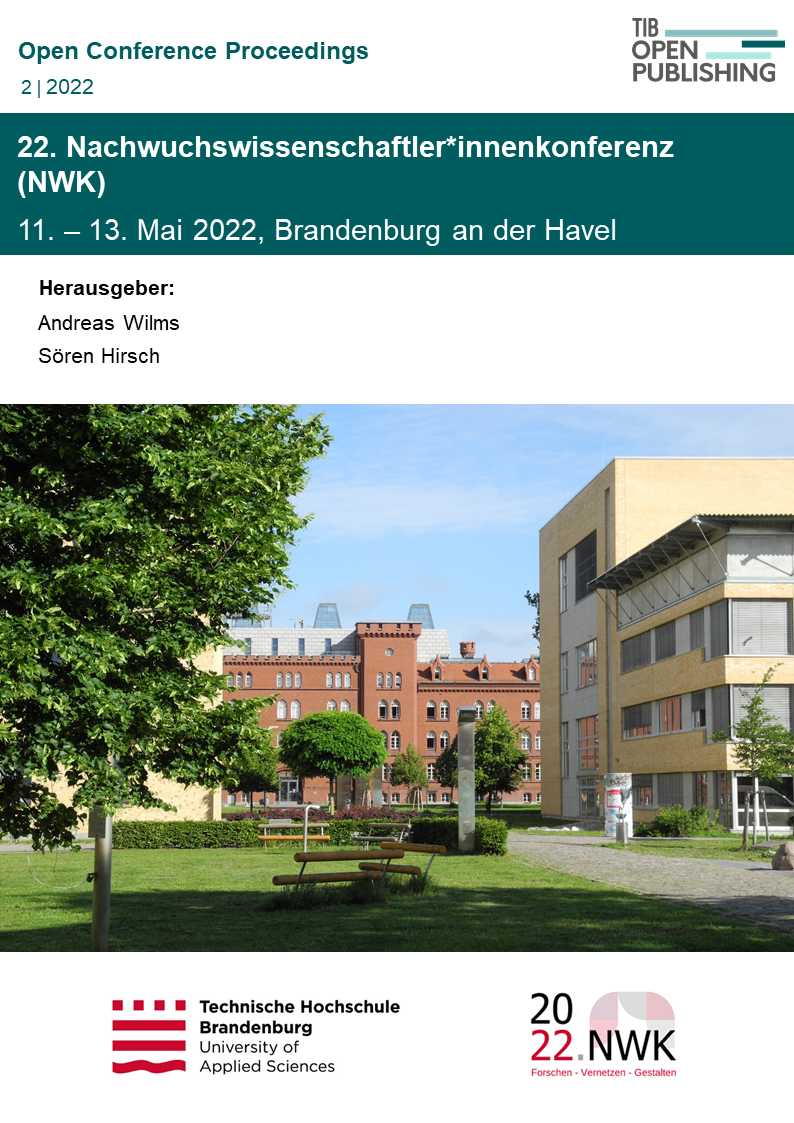 Downloads
How to Cite
Reinboth, C. (2022). The Scene of Village and Farm Stores in Saxony-Anhalt: An Attempt at Mapping. Open Conference Proceedings, 2, 209–211. https://doi.org/10.52825/ocp.v2i.145
Conference Proceedings Volume
Section
Beiträge zur / Contributions to the 22. Nachwuchswissenschaftler*innenkonferenz (NWK)
License
Copyright (c) 2022 Christian Reinboth
This work is licensed under a Creative Commons Attribution 4.0 International License.