Protein Expression Pipeline for Research on Folding Helper Proteins for Ribosomal RNA
Abstract
The main focus of this work is to establish a protein synthesis pathway for T7 RNA polymerase (T7-RNAP) and Pumilio and fem3 mRNA binding factors 6 (Puf6) using the minimum necessary methods.The proteins can be cost-effectively expressed pure and highly active in prokaryotes and then effectively purified with a hexahistidine tag via nickel-NTA affinity chromatography. The proteins find application in the synthesis and folding of, for example, ribosomal RNA (rRNA). This paper describes the optimisation of T7 and Puf6 synthesis to ensure the highest possible yield and purity, both indispensable factors for research and biotechnological applications. research and biotechnological application of the proteins.
References
Sousa, Rui; Mukherjee, Srabani (2003): T7 RNA Polymerase. In:, Bd. 73: Elsevier (Progress in Nucleic Acid Research and Molecular Biology), S. 1–41.
Gerhardy, Stefan; Oborská-Oplová, Michaela; Gillet, Ludovic; Börner, Richard; van Nues, Rob; Leitner, Alexander et al. (2021): Puf6 primes 60S pre-ribosome nuclear export at low temperature. In: Nature communications 12 (1), S. 4696.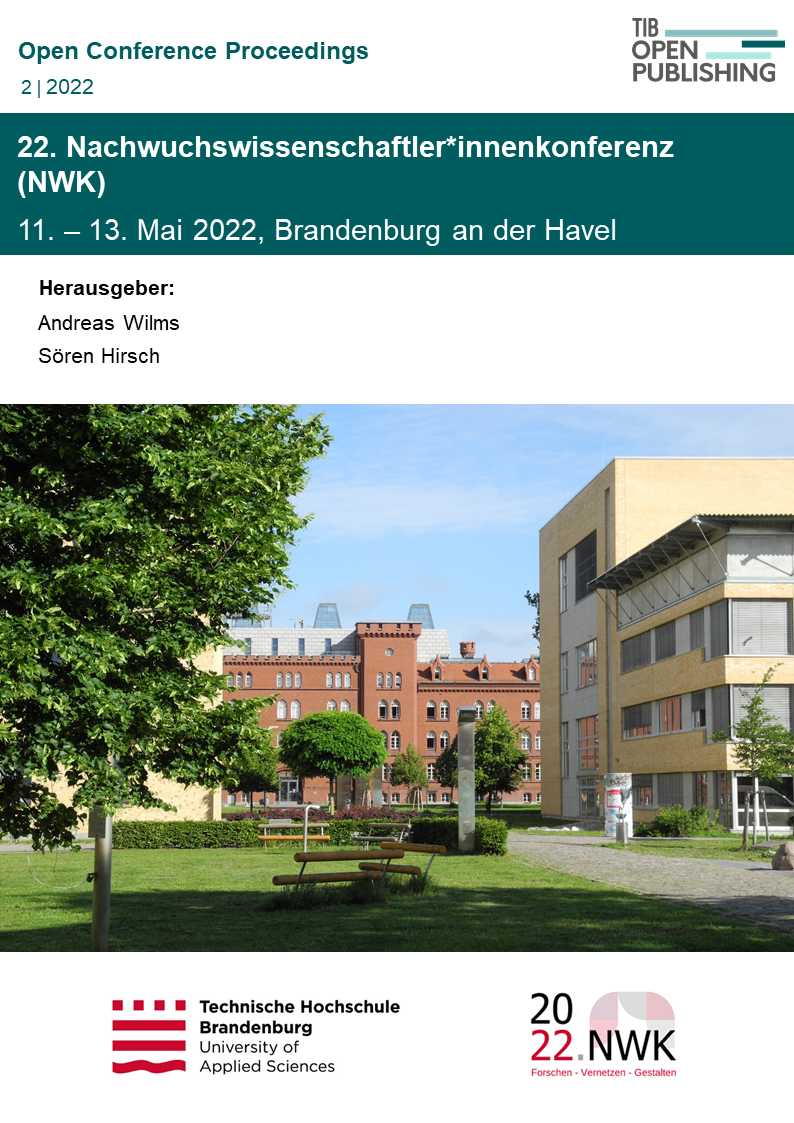 Downloads
How to Cite
Vierig, P., & Börner, R. (2022). Protein Expression Pipeline for Research on Folding Helper Proteins for Ribosomal RNA. Open Conference Proceedings, 2, 45–51. https://doi.org/10.52825/ocp.v2i.162
Section
Beiträge zur / Contributions to the 22. Nachwuchswissenschaftler*innenkonferenz (NWK)
License
Copyright (c) 2022 Philipp Vierig, Richard Börner
This work is licensed under a Creative Commons Attribution 4.0 International License.