Research Data Management Curriculum of the Research Data Services at the University Library Duisburg-Essen
Keywords:
Training, Data Literacy, FAIR, Open Science
Abstract
Reproducible and transparent science requires good research data management (RDM). However, researchers are often not familiar with how to appropriately handle research data, publication options, legal aspects, and the multitude of available software tools. To support scientists at the University of Duisburg-Essen in gaining RDM knowledge and competencies, the Research Data Services developed a structured teaching program – the RDM Curriculum – for researchers from different disciplines and career levels.
The RDM Curriculum is separated into a basic and an advanced module. In the basic module, participants can select from three full-day courses that address the basics of RDM with different disciplinary focus. The advanced module consists of various 2 hour online hands-on courses on diverse RDM topics and tools. As incentive to attend multiple courses, participants can earn the RDM Badge of the University Library Duisburg-Essen. The curriculum program is complemented by specialized RDM courses and self-learning materials.
With the RDM Curriculum, we created an easily accessible and individually selectable RDM course offer that enables researchers to gain discipline-specific and individually relevant RDM knowledge. The curriculum structure can gradually be expanded to further target groups (e.g. students) and allows for continuously adding new contents in the advanced module. The high request for the RDM Badge after the first iteration of the RDM Curriculum in the winter semester 2022/2023 confirmed the positive effect of incentives. Consequently, we are planning to establish a Data Champion Award as appreciation of RDM achievements and to showcase best-practice examples at the University of Duisburg-Essen.
References
S. Rehwald and J. Stegemann, "Roadmap zur Servicestelle für Forschungsdatenmanagement am Beispiel der Universitätsbibliothek Duisburg-Essen," Information - Wissenschaft & Praxis, vol. 72, no. 4, pp. 194–203, Jul. 2021. doi: 10.1515/iwp-2021-2161.
J. Biggs and C. Tang, Teaching for Quality Learning at University, 4th ed. New York, NY, USA: Open University Press: 2011.
B. Petersen et al., "Lernzielmatrix zum Themenbereich Forschungsdatenmanagement (FDM) für die Zielgruppen Studierende, PhDs und Data Stewards," Sep. 2022, doi: 10.5281/ZENODO.7034478.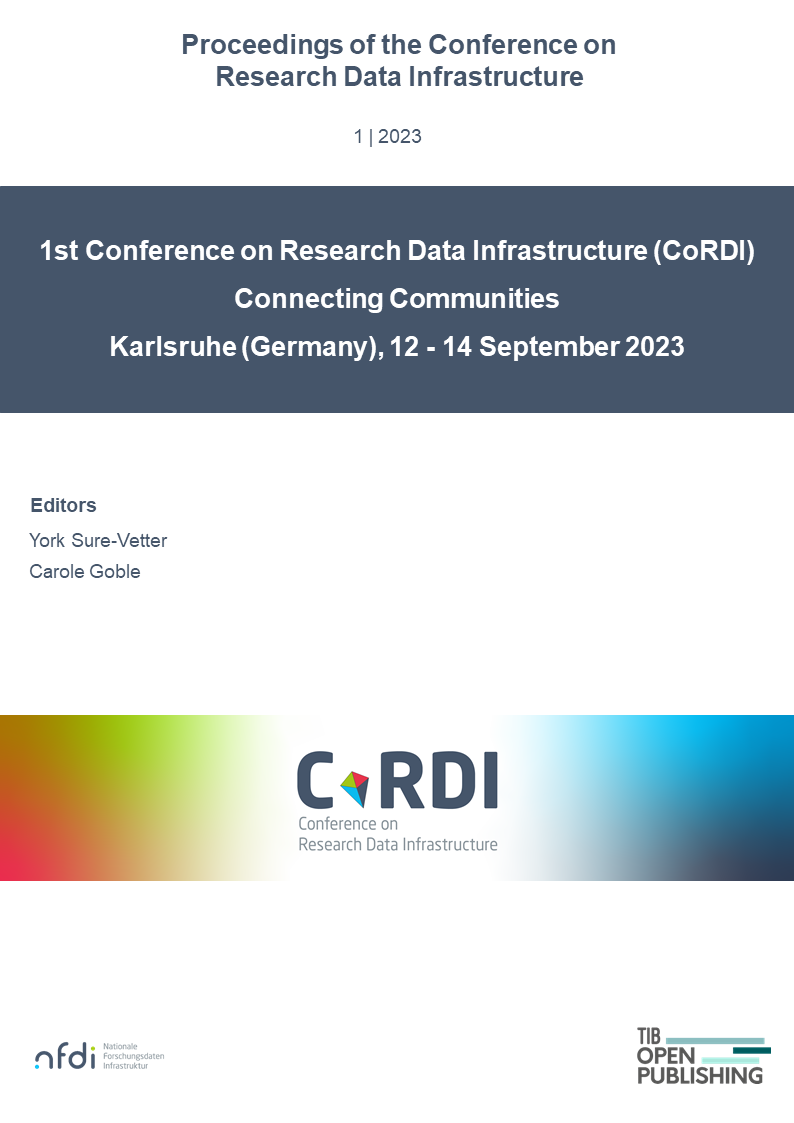 Conference Proceedings Volume
License
Copyright (c) 2023 Sophia Leimer, Sonja Hendriks, Lisa Korte, Jessica Stegemann, Sarah Ann Stock, Henning Timm, Stephanie Rehwald
This work is licensed under a Creative Commons Attribution 4.0 International License.
Received 2023-04-25
Accepted 2023-06-29
Published 2023-09-07