Toward the Development of NII RDC Application Profile Using Ontology Technology
Keywords:
Interoperability, Ontology, Research data platform, Application profile
Abstract
In recent years, there has been international progress in developing platforms that support the reproducibility and reusability of research data. Typical platforms adopt a service architecture integrating multiple information systems to cover the entire research data lifecycle. In realizing this architecture, specifications for inheriting processes and results executed on different information systems play an essential role. This study introduces our practices for application profile development using ontology technology in the NII Research Data Cloud.
References
S. de Witt, D. Lecarpentier, M. van de Sanden, and J. Reetz. "EUDAT - A Pan-European Perspective on Data Management," in 2017 IEEE Nuclear Science Symposi-um and Medical Imaging Conference (NSS/MIC), pp. 1–5, 2017.
Research Center for Open Science and Data Platform (RCOS), National Institute of In-formatics. "Overview of the NII Research Data Cloud," https://rcos.nii.ac.jp/en/service/, (accessed 2023-4-6).
Rachel Heery, Manjula Patel. "Application profiles: mixing and matching metadata schemas," Ariadne Issue 25, (2000), (accessed 2023-4-6).
Noy, N.F., & McGuinness, D.L. "Ontology Development 101: A Guide to Creating Your First Ontology," 2001, https://protege.stanford.edu/publications/ontology_development/ontology101.pdf, (ac-cessed 2023-4-6).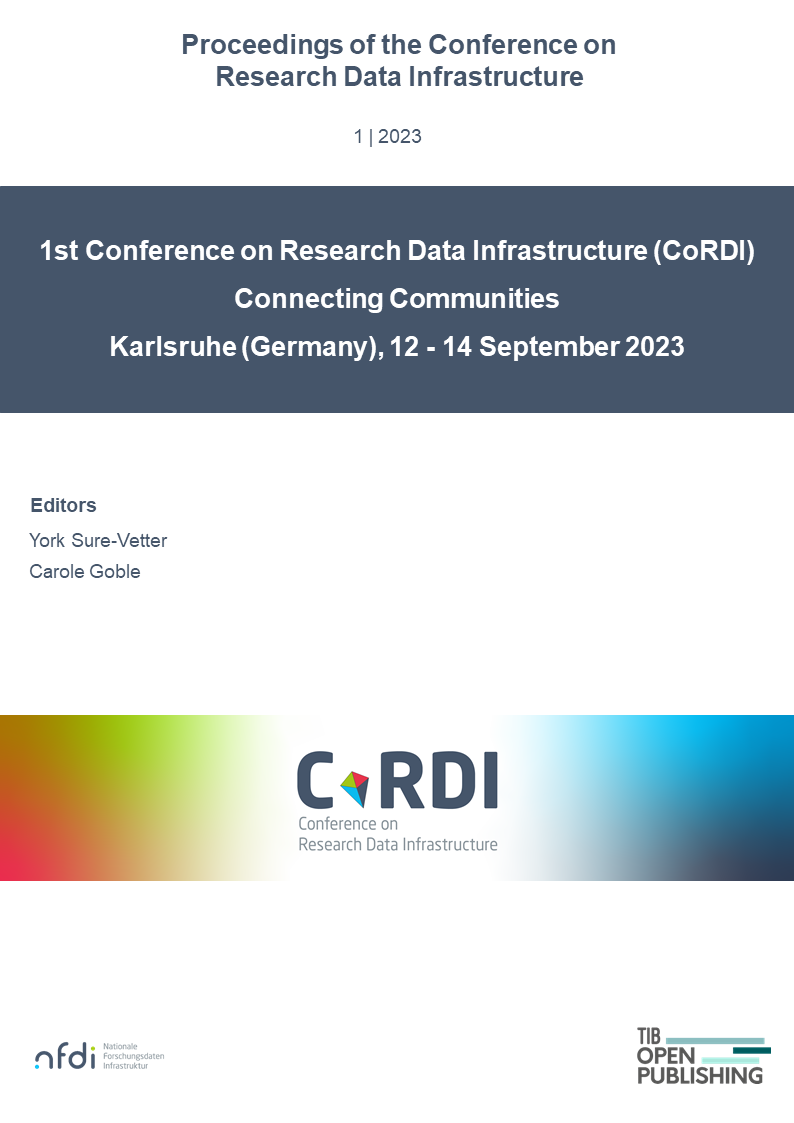 Downloads
Conference Proceedings Volume
License
Copyright (c) 2023 Yasuyuki Minamiyama, Masaharu Hayashi, Ikki Fujiwara, Jun-ichi Onami , Shigetoshi Yokoyama, Yusuke Komiyama, Kazutsuna Yamaji
This work is licensed under a Creative Commons Attribution 4.0 International License.
Received 2023-04-20
Accepted 2023-06-29
Published 2023-09-07