Research Data Publication at Large Scale
Abstract
The MPCDF is the high performance computing center of the Max Planck Society. Beside hosting compute clusters, around 300 petabytes of research data are stored at the MPCDF. Many of these datasets have a size of several terabytes up to petabytes and are stored over a heterogeneous landscape of storage systems. The datasets are covering a wide variety of scientific disciplines, many different data formats and access restrictions. For these reasons, it is not possible to offer one centralized data publishing solution for the datasets. Instead, the MPCDF developed a flexible data publishing concept.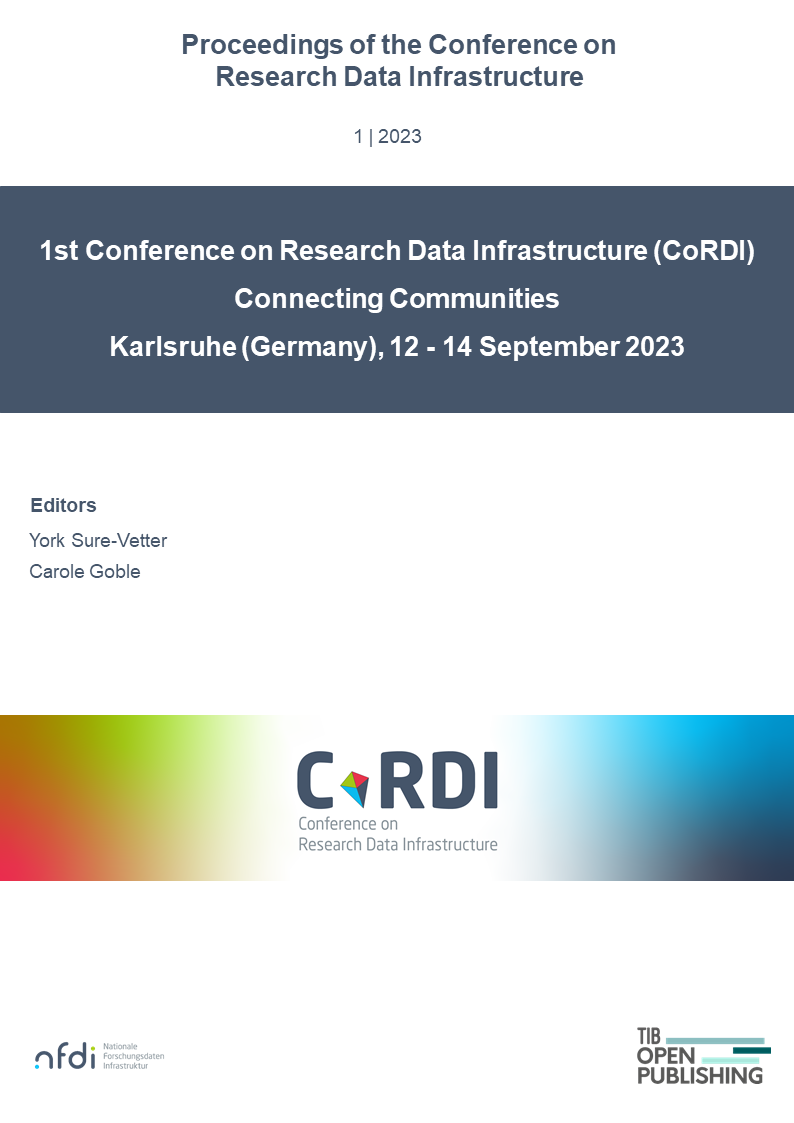 Downloads
Conference Proceedings Volume
License
Copyright (c) 2023 Thomas Zastrow, Nicolas Fabas
This work is licensed under a Creative Commons Attribution 4.0 International License.
Received 2023-04-24
Accepted 2023-06-29
Published 2023-09-07