Harmonized Research Information for Classifying and Linking Research Data
Keywords:
Linked Open Data, Metadata Harmonization, Data, Metadata, Interoperability, FAIR, Research Commons
Abstract
A well-described, harmonized in standard formats and linked metadata accelerates and refines the search process. Hence, researchers can ensure that their data is properly organized, easily discoverable, and accessible to others. Machine-readable metadata is especially essential for automatic discovery of research datasets and outputs. It facilitates the search and retrieval of data with increased accuracy, which saves the user time in finding crucial information within their field of research. This requires rich and categorized metadata that allows computers to automatically retrieve and sort relevant search results. Well documented metadata which is harmonized, standardized and serialized in linked data formats increases not only the accuracy of the search results within a field of research, but can also provide relevant and helpful suggestions within disciplinary and interdisciplinary fields of research.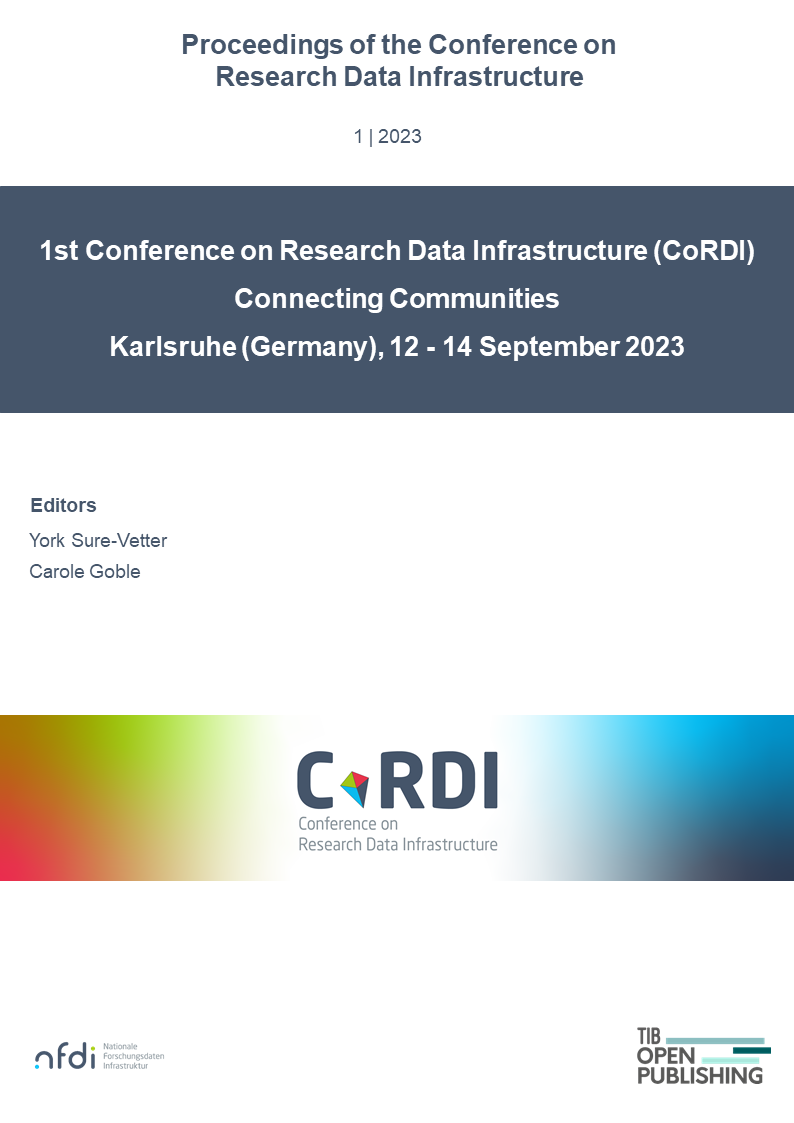 Downloads
Conference Proceedings Volume
License
Copyright (c) 2023 Fadwa Alshawaf, Rolf Guescini, Florian Kotschka, Malte Dreyer, Maik Bierwirth
This work is licensed under a Creative Commons Attribution 4.0 International License.
Received 2023-04-25
Accepted 2023-06-29
Published 2023-09-07