LabIMotion Electronic Lab Notebook as Research Data Management Tool in Catalysis
Keywords:
Electronic Lab Notebook, Catalysis, Metadata
Abstract
In the field of heterogenous catalysis, Electronic Lab Notebooks (ELNs) are only rarely employed, due to complex data structure and different needs of the community with respect to the typical features provided by wide-spread ELNs. On the contrary, LabIMotion, an extension of the open-source ELN Chemotion, adapts to the characteristic complex workflows in heterogenous catalysis; these encompass catalyst synthesis, adaptation of devices and testing rigs, activity measurements, material characterization (possibly also in situ/operando, at large scale facilities) and are complemented by mathematical modelling and simulation. Direct links to metadata catalogues like SciCat (for synchrotron/neutron characterizations) and advanced research data management tools like Adacta (for improved traceability of catalytic data, experimental setups and related resources) are envisioned. The adaptability of LabIMotion in the catalysis field is presented via the topical examples of Cu-based catalysts for methanol synthesis and noble metal-based emission control catalysts.
References
P. Tremouilhac, A. Nguyen, YC. Huang, et al. "Chemotion ELN: an Open Source electronic lab notebook for chemists in academia". J Cheminform 9, 54 (2017), https://doi.org/10.1186/s13321-017-0240-0
https://scicatproject.github.io/
H. Gossler, J. Riedel, E. Daymo, R. Chacko, S. Angeli, O. Deutschmann, "A New Approach to Research Data Management with a Focus on Traceability: Adacta", Chemie Ingenieur Technik, 94, (2022), https://doi.org/10.1002/cite.202200064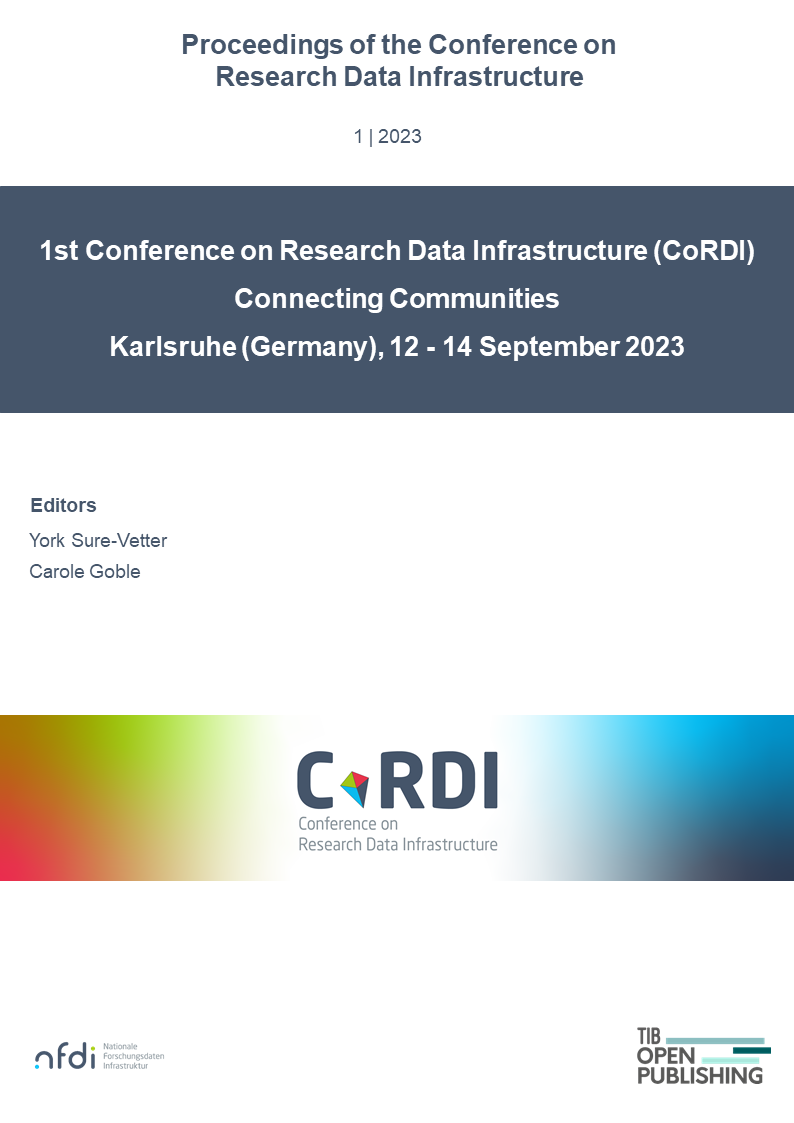 Conference Proceedings Volume
License
Copyright (c) 2023 Paolo Dolcet, Mariam L. Schulte, Florian Maurer, Nicole Jung, Rinu Chacko, Olaf Deutschmann, Jan-Dierk Grunwaldt
This work is licensed under a Creative Commons Attribution 4.0 International License.
Received 2023-04-26
Accepted 2023-06-29
Published 2023-09-07