Base4NFDI - Basic Services for NFDI
Creating NFDI-Wide Basic Services in a World of Specific Domains
Keywords:
basic services, NFDI, Germany, cross-cutting topics,
Abstract
NFDI is a German initiative to set up research data infrastructures across all disciplines. Within NFDI, Base4NFDI is a unique joint effort of all NFDI consortia to develop and deploy NFDI-wide basic services. Within this talk, we will give an overview of Base4NFDI, especially its structures and emerging work program, and inform about ways to participate and contribute ideas for potential basic services.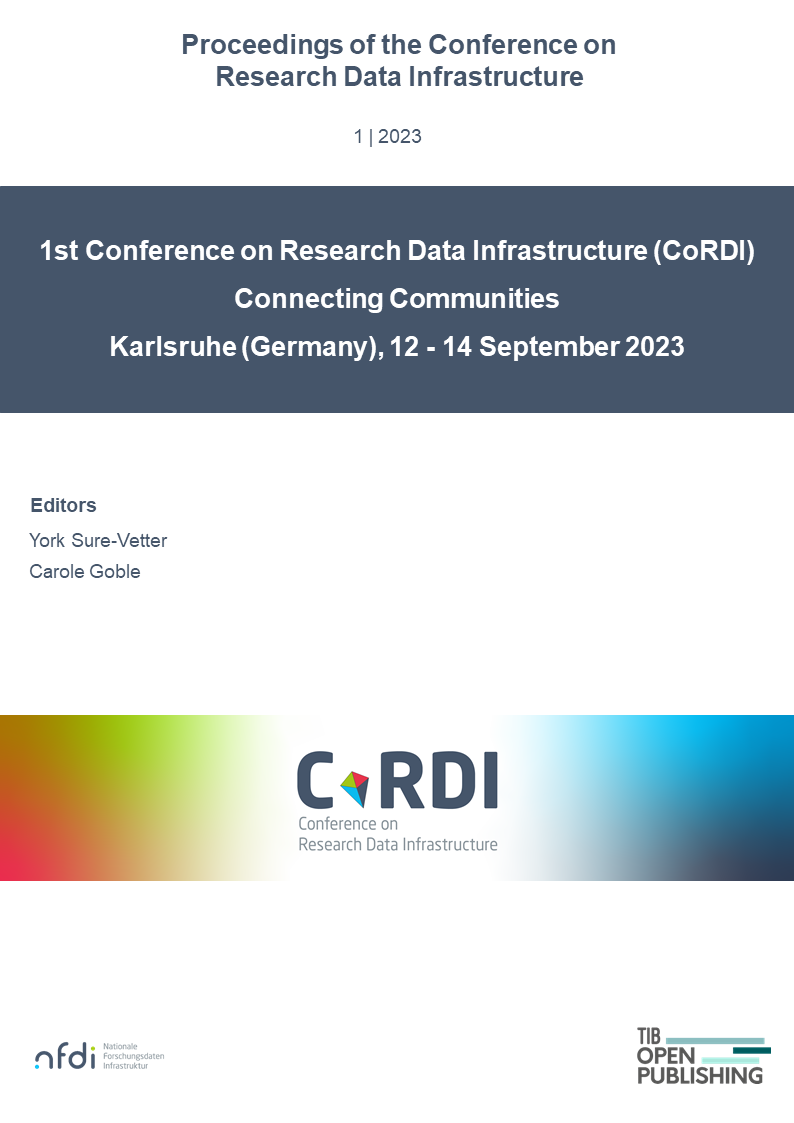 Downloads
Conference Proceedings Volume
License
Copyright (c) 2023 Sonja Schimmler, Reinhard Altenhöner, Lars Bernard, Juliane Fluck, Axel Klinger, Soeren Lorenz, Brigitte Mathiak, Bernhard Miller, Raphael Ritz, Thomas Schörner-Sadenius, Alexander Sczyrba, Regine Stein
This work is licensed under a Creative Commons Attribution 4.0 International License.
Received 2023-04-26
Accepted 2023-06-29
Published 2023-09-07