Connecting Infrastructures: The Physical Sciences Data Infrastructure (PSDI) in the UK
Keywords:
Infrastructure, Physical Science
Abstract
In this presentation we discuss the activities undertaken in the UK through the Physical Sciences Data Infrastructure (PSDI) initiative, part of the wider Digital Research Infrastructure (DRI) Programme. We will present the aims of the PSDI initiative, our initial scoping work and trials, and suggest how this project can and should interact with other related initiatives on a national and global scale.
Physical Scientists are crying out for a socio-technical data infrastructure that connects existing experimental and computational facilities. We believe that a cross-discipline and cross-technique digital infrastructure that builds on and bridges across existing initiatives, while these continue to serve their particular fields, is crucial to, and the best way to achieve global collaborations in the 21st century.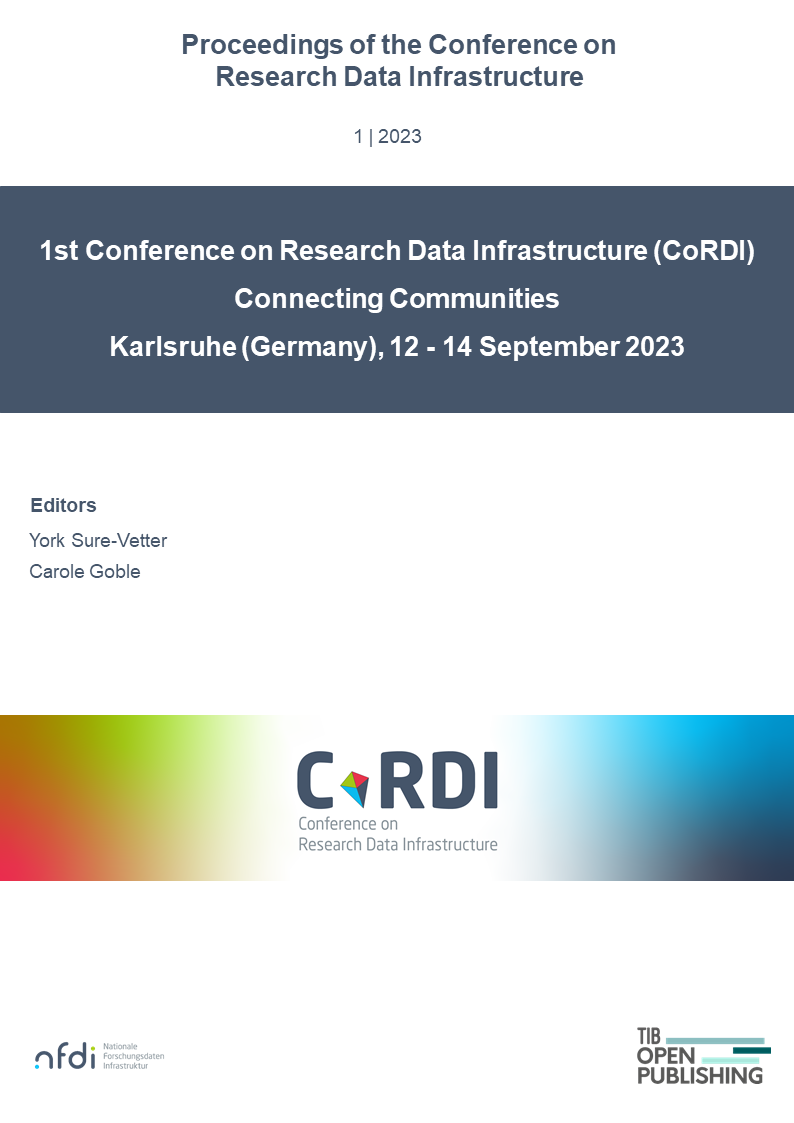 Conference Proceedings Volume
License
Copyright (c) 2023 Juan Bicarregui, Simon Coles, Brian Matthews, Jeremy Frey, Barbara Montanari, Vasily Bunakov, Nicola Knight
This work is licensed under a Creative Commons Attribution 4.0 International License.
Received 2023-04-25
Accepted 2023-06-29
Published 2023-09-07