Science Data Platform and Digital Research Product
Abstract
The participating scientific communities in PUNCH4NFDI have long experiences with data collections which are often huge, compared to other NFDI communities, and also – from necessity – organized collective access to these data collections. The focus of the work, next to the questions of determining the common ground for identifying and finding the data across the existing community silos, is to make use of the vast experiences for operating collaborative execution environments for large distributed communities. Leaving the always implied questions of AAI and Identity Management aside, building and operating a distributed and heterogeneous execution environment is only feasible using an approach which borrows heavily from the notion of micro-services, with a few building blocks which serve as connecting elements.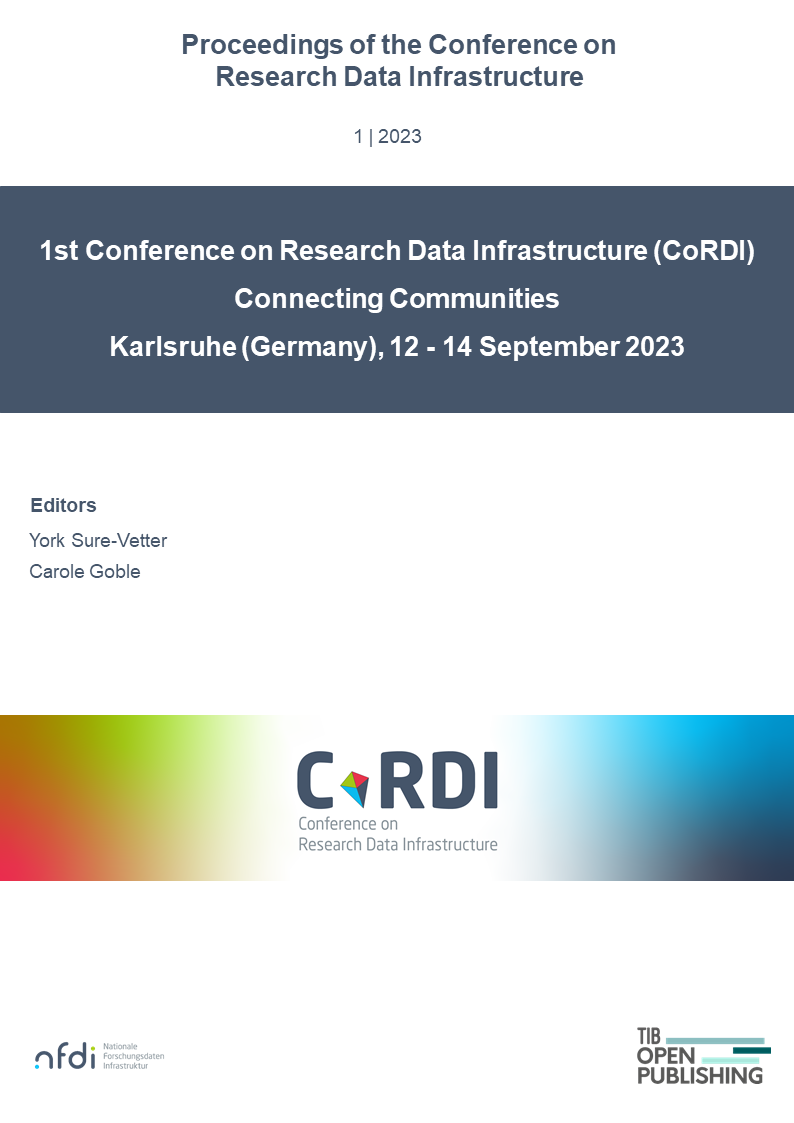 Downloads
Conference Proceedings Volume
Section
Poster presentations II (Call for Papers)
License
Copyright (c) 2023 Harry Enke, Thomas Schörner-Sadenius
This work is licensed under a Creative Commons Attribution 4.0 International License.
Received 2023-04-26
Accepted 2023-06-30
Published 2023-09-07