Long Term Interoperability of Distributed Research Data Infrastructures
Keywords:
FAIR, FAIR Digital Object, Service Architecture, Standardization
Abstract
Research institutions have established a variety of research data infrastructures that orient towards discipline or methodology specific needs of their respective research community. Technically, these infrastructures ultimately are based on "off-the-shelf" hardware and software building blocks – both commercial and open-source. While such "enterprise ready" infrastructures can scale well, they apt to data silos and typically do not adhere to scientific standards like the FAIR (Findability, Accessibility, Interoperability, Reusability) principles out of the box. Using common architecture concepts such as the FAIR Digital Object (FAIR DO) allows interconnection of these silos by adding a long term interoperability layer on top of the existing infrastructure components.
The presented approach provides a practical solution for interconnecting distributed research data infrastructures to national (like NFDI) and international (like EOSC and Gaia-X) infrastructures and preventing the creation of data silos. By allowing existing data infrastructures to make data FAIR, we enable researchers to access and reuse data from different domains, facilitating cross-disciplinary research and advancing new methods for scientific discoveries.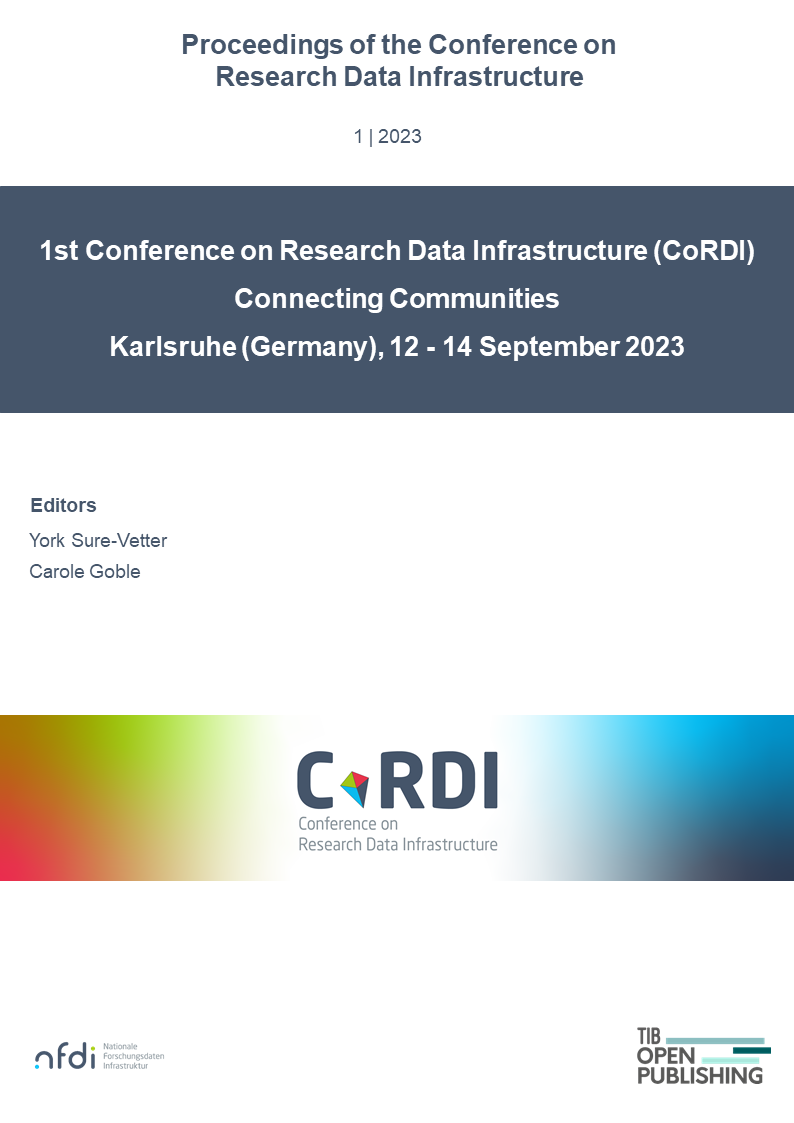 Downloads
Conference Proceedings Volume
License
Copyright (c) 2023 Marius Politze, Yusra Shakeel, Siream Hunke, Philipp Ost, Rossella Aversa, Benedikt Heinrichs, Ilona Lang
This work is licensed under a Creative Commons Attribution 4.0 International License.
Received 2023-04-25
Accepted 2023-06-29
Published 2023-09-07