WissKI
A Virtual Research Environment Based on Drupal
Keywords:
WissKI, Linked Open Data, Semantic Web, Virtual Research Environments
Abstract
WissKI is a free and open source virtual research environment based on the free and open source content management system Drupal. It features everything that the content management system provides while using a triplestore for authorative data storage. Thus changes can be made in the triplestore and they are directly reflected by the system. Furthermore WissKI provides all features that are necessary for a full Linked Open Data Semantic Web platform.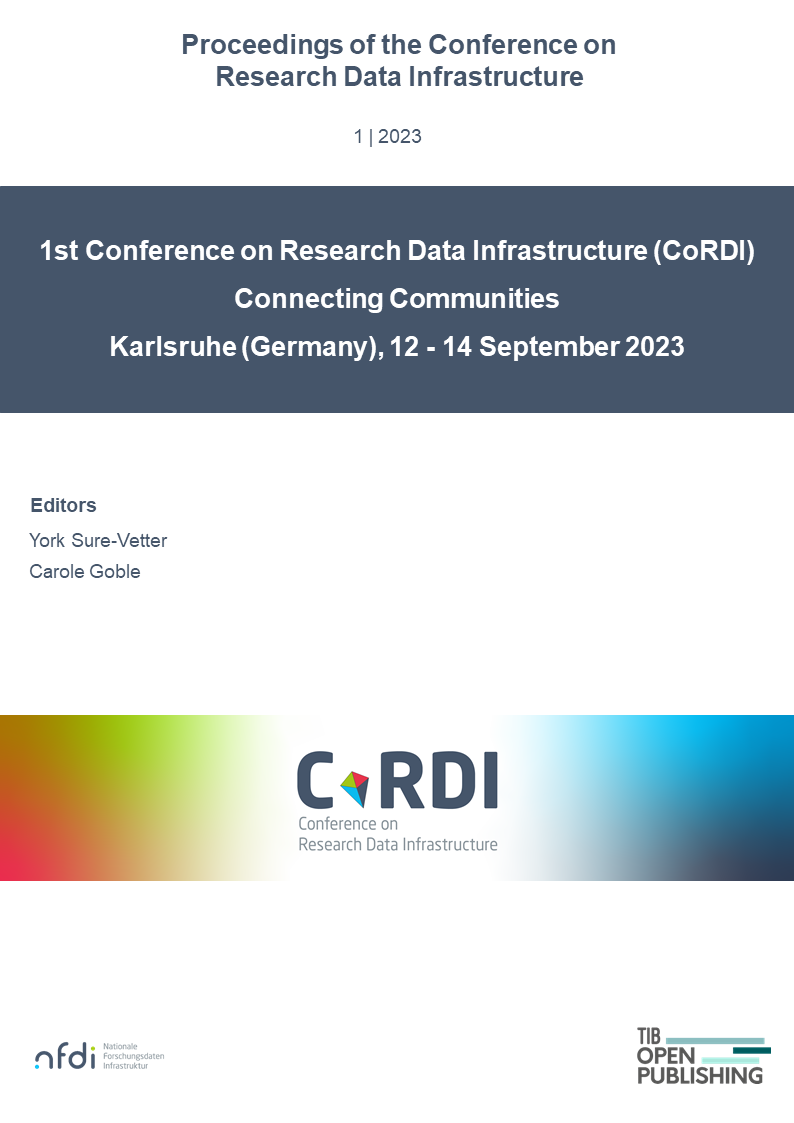 Conference Proceedings Volume
Section
Humanities & Social Sciences
License
Copyright (c) 2023 Mark Fichtner, Robert Nasarek, Tom Wiesing
This work is licensed under a Creative Commons Attribution 4.0 International License.
Received 2023-04-25
Accepted 2023-06-29
Published 2023-09-07