MaRDI
Building Research Data Infrastructures for Mathematics and the Mathematical Sciences
Keywords:
Research data, Mathematics, research data infrastructures, Semantic technologies, Repositories
Abstract
MaRDI is building a research data infrastructure for mathematics and be- yond based on semantic technologies (metadata, ontologies, knowledge graphs) and data repositories. Focusing on the algorithms, models and workflows, the MaRDI in- frastructure will connect with other disciplines and NFDI consortia on data processing methods, solving real world problems and support mathematicians on research data management.
References
The MaRDI consortium, MaRDI: Mathematical Research Data Initiative Proposal, May 2022. DOI: 10.5281/zenodo.6552436. [Online]. Available: https://doi.org/10.5281/ zenodo.6552436.
T. Boege, R. Fritze, C. Go ̈rgen, et al., Research-Data Management Planning in the German Mathematical Community, 2022. arXiv: 2211.12071 [math.HO].
T. A. Davis and Y. Hu, "The University of Florida Sparse Matrix Collection," ACM Trans. Math. Softw., vol. 38, no. 1, Dec. 2011, ISSN: 0098-3500. DOI: 10.1145/2049662.2049663. [Online]. Available: https://doi.org/10.1145/2049662.2049663.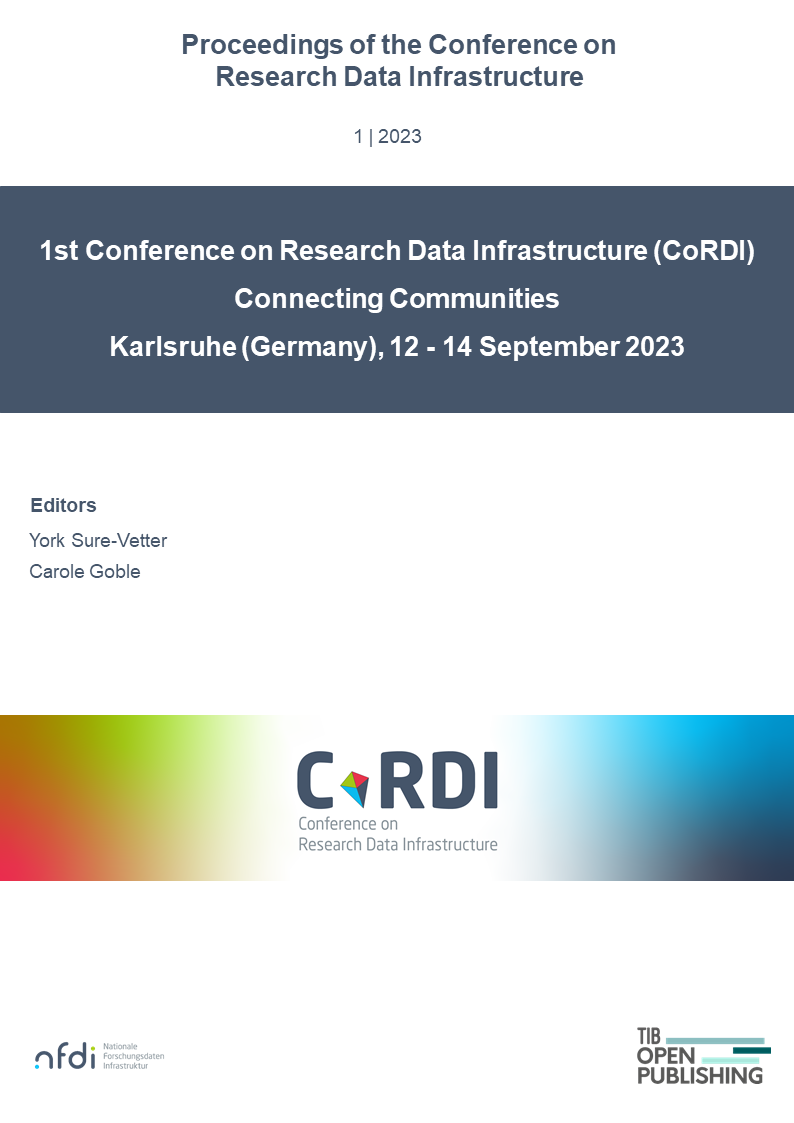 Downloads
Conference Proceedings Volume
License
Copyright (c) 2023 Renita Danabalan, Michael Hintermüller, Thomas Koprucki, Karsten Tabelow
This work is licensed under a Creative Commons Attribution 4.0 International License.
Received 2023-04-26
Accepted 2023-06-29
Published 2023-09-07